Application of sound project management principles and methods necessary for the success of complex projects. We support your projects in
aligning project planning and project delivery with your organisation's strategic priorities
setting up detailed project plans
setting up and leading your project team
delivering your project goals while staying on budget
leading intercultural and virtual project teams
evaluating your company's existing project management processes and culture, recommending changes in them and supporting their transformation
project management training and capacity development
project content and financial evaluation
Grant Management
---
We cover grant management in all phases on the receiver's side:
aligning grant plans with fundraising strategies, and with organisational and project needs
first administrative and financial check of calls for grant applications' applicability for your organisation or project
planning grant proposals
compiling grant applications including all documents requested by foundations / managing authorities
signing grant contracts
grant content management and reporting
grant financial management and reporting
evaluation of outputs and results committed to in the grant contract
financial evaluation of grants
Management of International & Virtual Teams
---
Intercultural competence and competence in managing geographically diverse teams are crucial          in successful management of international projects. We support your projects in building and managing diverse and virtual teams
seeing and using diversity as a strong resource for your organisation and projects
dealing with people's different value sets and work attitudes when coming from different countries, sectors, etc.
conflict management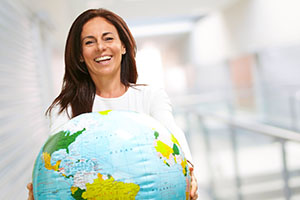 First consulting – free! Book now
development consulting international
Based in Slovakia, we offer a wide range of services in the field of international project management, grant application writing and grant reporting. Our clients are private and public organisations from Slovakia, Central and Eastern European countries and elsewhere.
We provide our services in Slovak, Hungarian, English and German.
Contact us
Andrea's dedication to outcomes, attention to details and people management skills made our work together a pleasant experience.
Ms Lelovics offers the perfect mixture of theoretical input on the topic and practical group works and discussions.
---